V3 App & Bluetooth Receiver
Wireless sound expander control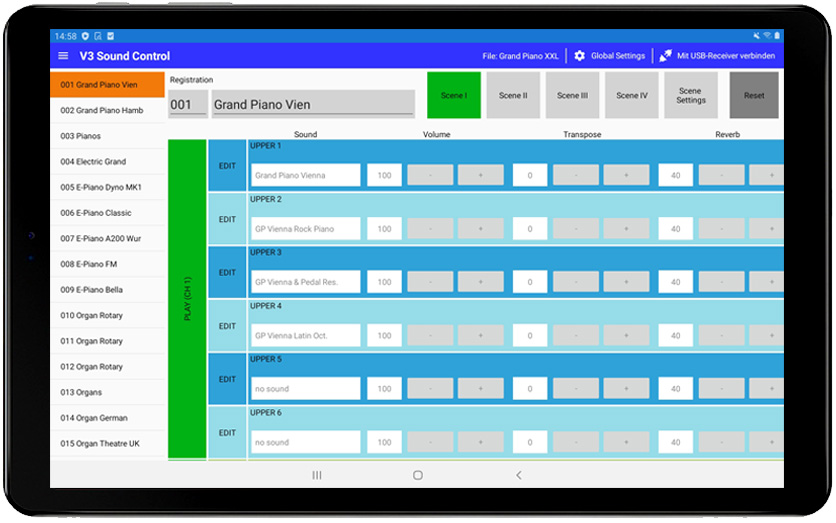 With the V3 SOUND CONTROL and V3 DRUM CONTROL apps, you can control our sound expanders without the hassle of cables and with the greatest possible overview: from sound selection and editing of sound parameters to saving and loading of registrations, you have everything perfectly under control.
The apps for tablets with Google Android and Apple iOS can be downloaded free of charge from the respective online stores. Data exchange between apps and sound expanders only works wirelessly via our optional V3 BLUETOOTH RECEIVER. A standard Bluetooth connection or USB cable cannot be used.
V3 apps only work with tablets, not mobile phones.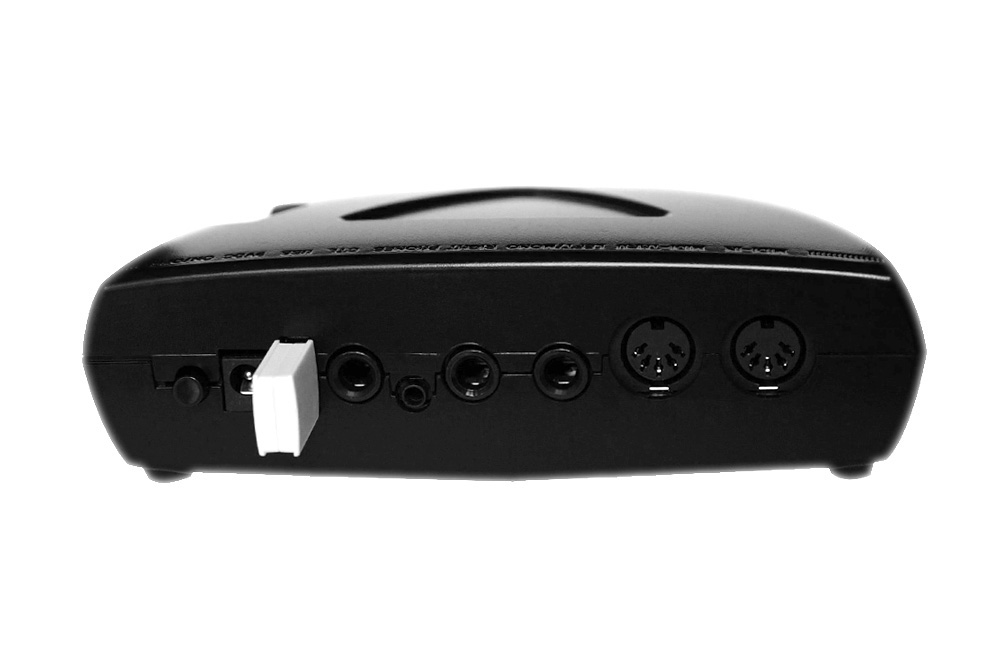 Sound Control | Drum Control
The V3 SOUND CONTROL app controls the sound expanders:
Grand Piano XXL, Sonority XXL, Accordion Master XXL.
The V3 DRUM CONTROL app controls the sound expander Drumity.